Breaking Down the Virat Kohli Birthday Greeting That Stole our Hearts!
* India's popular cricketer Virat Kohli recently celebrated his 35th birthday.
* Among the numerous birthday greetings, a heartfelt wish from the Afghanistan internet cricketer-girl Wazhma Ayoubi gained extraordinary attention and went viral.
* Popularly known as an India-Afghanistan fan-girl, her heart for India and admiration for Virat stand out.
* Indigenous from Afghanistan, Wazhma's love for Indian cricket can be evidently seen in her social media.
* Wazhma candidly expressed her emotions on Virat's birthday, sending a loving message that touched the hearts of millions across the world.
Decoding Wazhma's Adorable Birthday Wish to Virat Kohli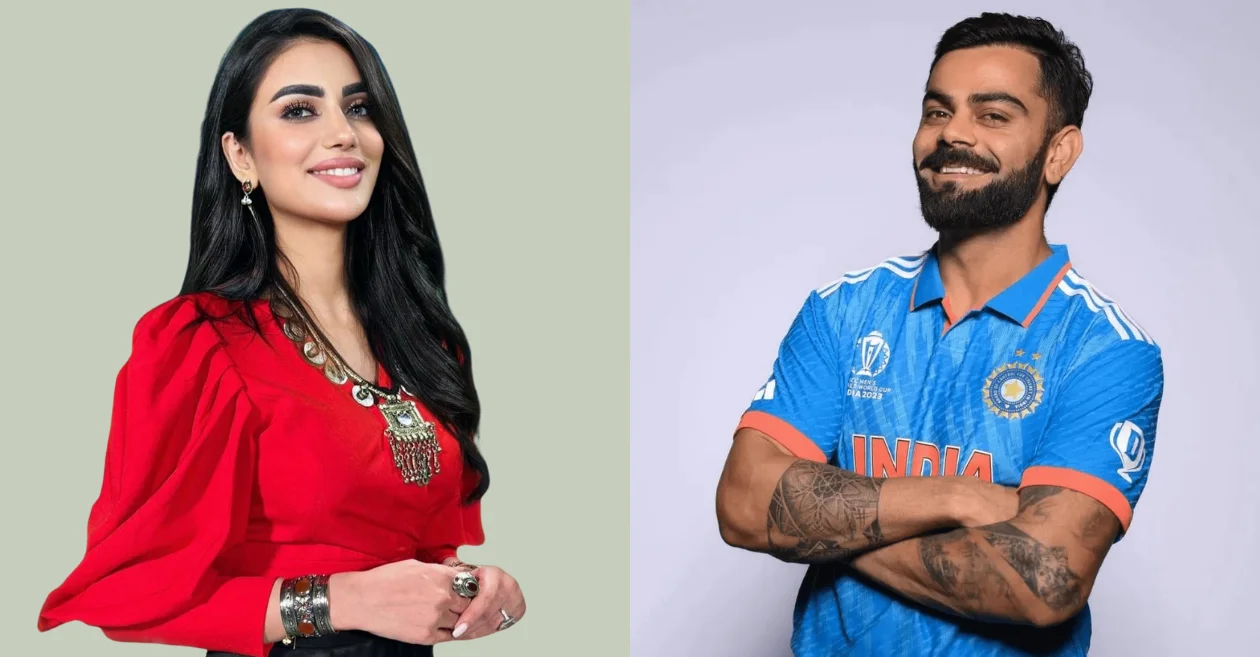 Just recently, India's much-loved cricketer, Virat Kohli, celebrated his 35th birthday. And guess what? The greeting card was brimming with all the heartfelt wishes from every nook and corner of the world!
Amidst the ocean of wishes, the internet spotted a particular wish that pulled at everyone's heartstrings. The sender? None other than Afghanistan's internet sensation, Wazhma Ayoubi. And boy, her message hit the internet with a bang!
Now, if you're new to the world of fandom, you may not know who Wazhma Ayoubi exactly is. Don't worry, we've got you covered. Remember the immensely popular India-Afghanistan fangirl you keep hearing about on social media? That's her!
Hailing from Afghanistan, Wazhma has carved a name for herself in the world of cricket fandom. Her unfeigned love for India, paired with her respect and admiration for Virat, has earned her a unique place in every Indian cricket follower's heart.
On Kohli's 35th birthday, Wazhma wore her heart on her sleeve. She took to her official social media account and shared a simpatico note, expressing her awe for the Delhi-born cricketer.
Pouring her heart out, she wished him the world's best and admitted that he's not just a true envoy of cricket worldwide but also a personification of charm and charisma. Her endearing farewell statement for the iconic cricketer left everyone in awe. Raving about his outstanding talent and wishing for his every field stroke to be as mesmerising as his smile, she succeeded in making every cricket lover swoon
"Happiest birthday to my utmost favourite. My best wishes for today's match accompany you. You aren't just the face of cricket worldwide, but also an embodiment of charm. May your every stroke bewitch us and make us fall head over heels for your unparalleled talent. Enjoy your day, dear GOAT @imVkohli," her sincere birthday note brimmed with love and respect.
Wazhma's post encapsulated the adoration she has for Virat, and her emphasis on his valuable contribution to the world of cricket stirs up a sense of respect in our hearts too.
Conclusion
So, here's to Virat Kohli, the man of the match, and Wazhma Ayoubi, the girl of the fangirl world, proving once again that the love for cricket knows no boundaries. Isn't it wonderful how our beloved sport continues to connect hearts across the globe? Keep visiting for more cricket news and get a peek into these exciting tales of fandom!