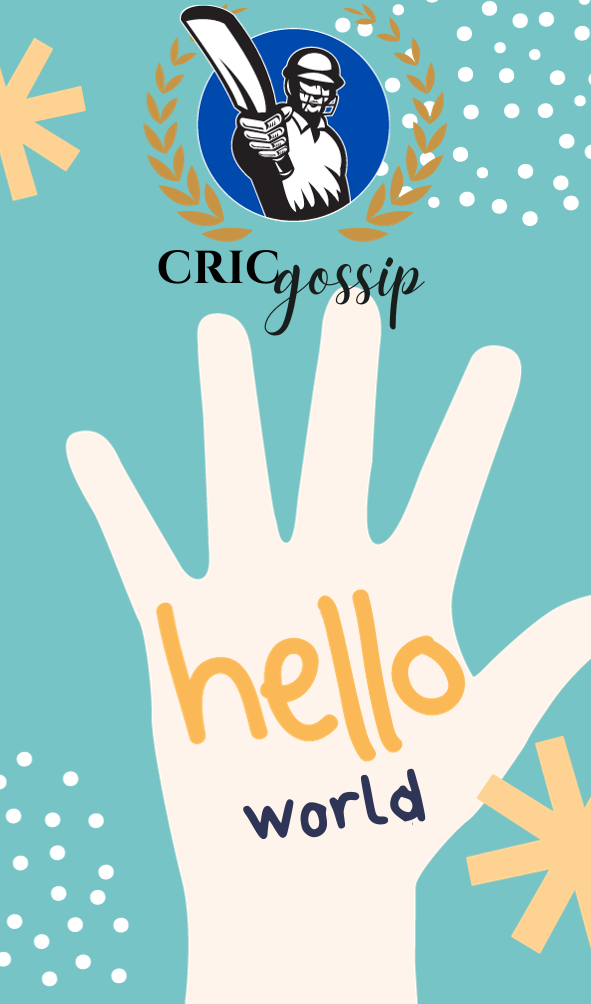 Welcome to my first blog!
I was thinking to write something on History of cricket or its evolution. However, I thought to drop a Hi!!!
So, Hi!!!! 
I just want to share how I am feeling… Excited, Nervous, Happy, Tensed & what not… !!!
I'm really excited to start sharing my thoughts and ideas on cricket with you all.
Cricket is a sport that I've loved since I was a child. I grew up playing it in the streets of my hometown and I've been following the game closely ever since. I'm passionate about all aspects of cricket, from the players and the teams to the strategies and the tactics.
In this blog, I'll be writing about everything related to cricket. I'll be providing analysis of matches, previews of upcoming series, and profiles of players and teams. I'll also be sharing my thoughts on the latest news and developments in the game.
I hope that you'll enjoy reading my blog and that you'll find my content to be informative and engaging.
Today its I, this means its only me who is writing it. But your love, support & blessing can help in turning this I to we. Also, if you are looking to write a blog or article then submit your request below & we will reach out to you. 
I'm always looking for feedback, so please feel free to comment on my posts and let me know what you think.
Here are a few things that I'm looking forward to writing about in the coming weeks and months:
The ICC Men's Cricket World Cup 2023
The Ashes series
The rise of women's cricket
T20 cricket and its impact on the game
The next generation of cricket stars
I'm also open to suggestions, so please let me know if there are any particular topics that you would like me to write about. That comment box is all yours…
Thank you for reading!
Share your email id below & we will reach out to you.